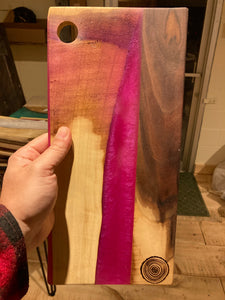 Sea and land. Tree and shore. Rocky beaches and birch paths soaked in sun. Acadia National Park is a study of stunning contrasts and the home of indelible memories.
The Acadia Collection celebrates the beauty of wood and resin combined into practical art. No other person in the world will have a board like this--each one boasts its own unique design.
This board is 13 3/4" long, 6.5" wide, and approximately 1/2" deep.